Packing And Boxes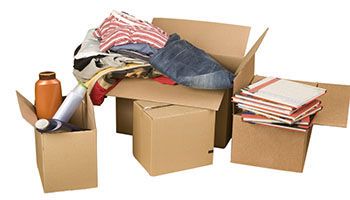 The Right Boxes for Packing
In order to ensure that goods are well protected during transportation, you need to select the right kind of packaging and boxes. At Storage Southfields, we can provide you with the widest range of boxes to suit the goods you wish to transport. Our team have tested and certified that our range of boxes including bubble wrap rolls, cardboard boxes and plastic boxes will help to keep your goods safe from dirt, dust and damage in transit. Additionally, our packing service allows for packaging as well as labeling of goods on site. We also offer a variety of colors, sizes and shapes for our products so that you can optimize your inventory management for better efficiency.


Saving Money with Pre-Packaging

For companies that have tight budgets or prefer to save on shipping costs - pre-packing is an ideal solution. By using pre-packaging services before shipping goods, companies will be able to reduce their overall shipping costs by having items prepared faster while they are still in storage. With pre-packaging, goods will be handled correctly in accordance with safety standards, providing effective protection against dirt, dust and other damages during transit. Additionally, repackaging is possible when products arrive at their destination.

At Storage Southfields we provide a wide variety of storage facilities, as well as comprehensive packaging services like pre-packaging, wrapping and repackaging services. Our experienced team of experts provide quality packaging solutions ensuring the safety of your goods while they are in transit or stored in our units. If you have any questions or would like to discuss further options for packaging your goods before sending them out - please contact us at

. We look forward to helping you make sure your products reach their destination safely!
---