Removal Services Southfields sw18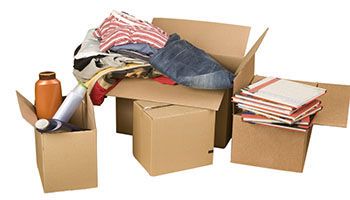 In order to make sure that all goods arrive in perfect condition and no damage occurs, many customers use our removal services as well.


Our Removal Services

At Storage Southfields, we are dedicated to providing supreme quality removal services. Our team of highly trained professionals is well-equipped with the necessary skills and knowledge to safely handle your valuable items. We guarantee a safe and secure transit of your goods, with guaranteed delivery within an allotted time frame. We use only the best quality materials for packaging, ensuring your goods remain safe from external and internal damages.

To ensure your convenience, our team offers you an array of storage facilities including, secureself storage units and warehouses, all located at convenient locations across SW19.You may use this facility for storing your goods temporarily until you find your desired destination or until it is time for dispatch. We provide a range of sizes for our storage units for you to choose from according to the size of your cargo. You always can depend on us in case of any emergency, since we have the resources to take care of it anytime.


Our Fleet Services

Be it a one-room flat or a full-fledged home, regardless of how much baggage you're carrying or how big it is - we've got you covered! Our fleet consists of modern vans and trucks ranging in different sizes and shapes equipped with necessary security features such as GPS tracking devices. With theseat your disposal, you can be rest assured that all your belongings will travel safely from point A to point B with minimal delays! Moreover, if required, our experienced drivers can also assist with loading and unloading at either end on request.

We make sure to keep our prices competitive so that you don't have to worry about breaking the banks for moving requirements - thus allowing you to have a smooth and stress free move!All our staff members are certified experts and adhere to strict safety regulations when handling customer's possessions during relocation process. Plus, should any breakage occur due to improper handling on our part - we shall compensate accordingly so as to give you peace of mind as we understand the sentimental value attached with some items.

So no matter where in SW19 you need your goods relocated - just give us a call on

and let us take care of everything else! For more information about our removal services do not hesitate contact us at

or check out our website!
---